To Be Told
Everyone wants clearer guidance from God on what to do with their future. In the timeless and insightful To Be Told, Dr. Dan Allender shows that as people listen to the stories of their life, they identify the themes that God has written there, they begin to understand both the hope and the heartache, and they receive specific guidance for the future that fits who they are.
By reading To Be Told and the companion workbook, you will gain a clear sense of how God has written your life so far, and you will see how God is leading you into the rest of your story. God wants you to read your story from its beginning. As you do, God helps you understand the brokenness as well as the joy.
And, as you read and understand what God has already written, he asks you to join him in coauthoring the rest of your story. God is your Author, and he is showing you how to follow him into the future.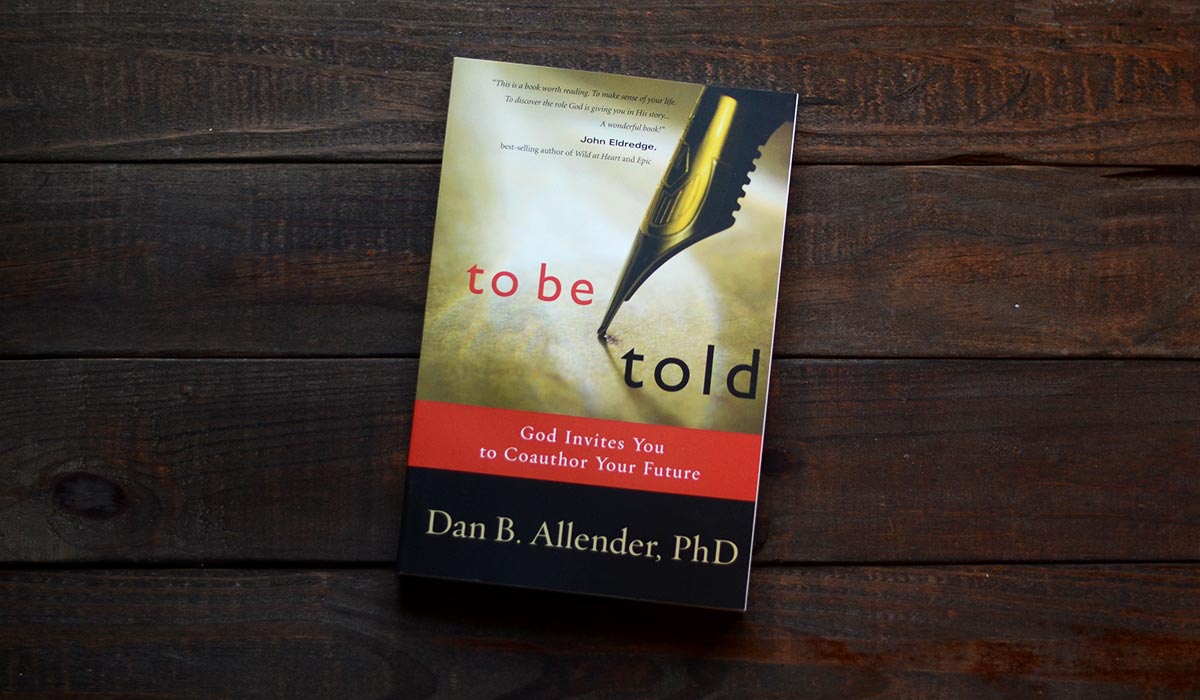 $14.99
Buy from The Seattle School
"In To Be Told, Dan Allender creates an intimate, safe place where we feel free to join in the discussion and dive, with a sort of careless courage, headfirst into our own stories. I wept as a rediscovered the sacred and divine in my own story, and began to find the connections between my own story threads, an understanding of my long-aching need to be heard, and the glimmers of holy redemption."

– Renee Altson, author of Stumbling Toward Faith
Read More Reviews
"The concepts in this book have helped me define my life in magnificent ways. By further exploring my own story, I discovered God's story. And it is a beautiful picture of clarity, purpose, knowledge, and celebration. Thank you, God, for giving us Dan Allender."

– Kathy Troccoli, singer, speaker, and author
"This is a book worth reading. Because this is a journey worth taking. To know who you are. To make sense of your life. To discover the role God is giving you in his story. That is a life worth living. Thank you, Dan, for a wonderful book!"

– John Eldredge, author of Wild at Heart and Beautiful Outlaw